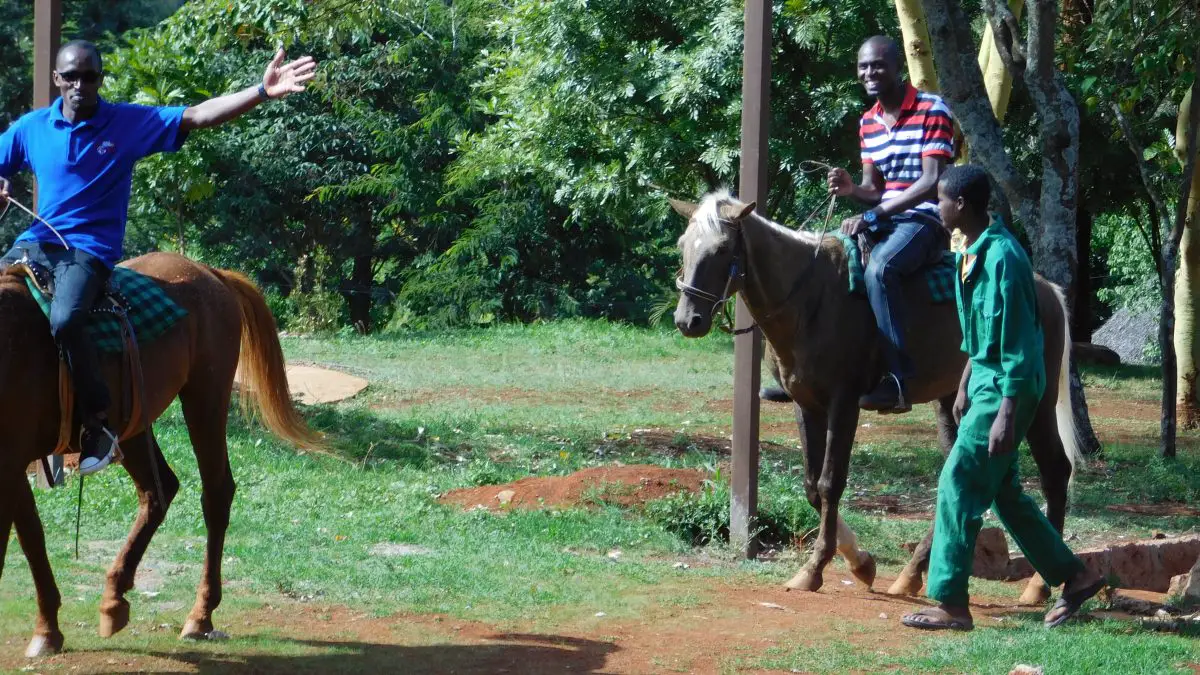 Horse Riding in Nairobi
BrendaK, 4 years ago
0
3 min

read
 Horse riding is an ideal way of unwinding from the city's hustle and bustle.   Horse riding is one of the things to do in Nairobi, the sport can be enjoyed by both the young and old. Here are some dedicated horse riding locations in Nairobi
  Achi's Ranch
 Outdoor loves no longer need to take part in nature trails and forest excursions on foot.  You can earn how to horse ride at Achi's Ranch and  enjoy the outdoors  on the horse back.
 Achi's Ranch and Hoarse Riding Club in Nairobi is located of Forest Edge Road, approximately at about 1.5 km form in the Bomas of Kenya,Mikunduri road. This horse riding club offers riding classes for beginners. The excursions of horse riding in Achi's Ranch and Horse riding Club in Nairobi take place through the Ngong Forest.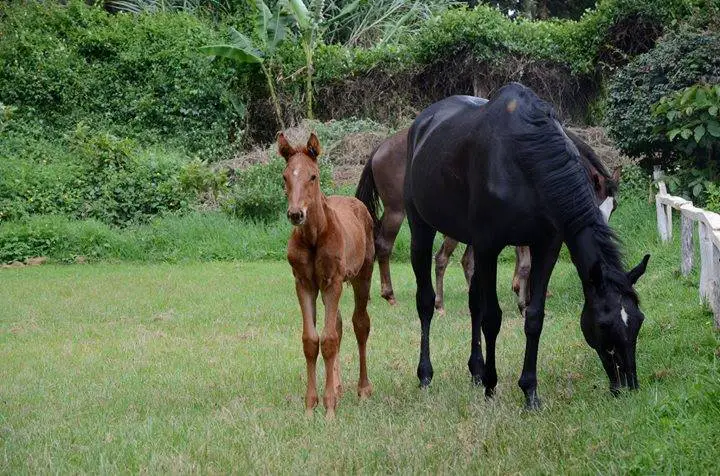 There are well trained professionals to always lead the way in the wild making it a more fun activity. This also minimizes chances of  you getting lost.
 For just 1000 KES per hour, you will be able to get 15 minutes training sessions for beginners. This amount includes the park entry fee and can take more than an hour depending on your need. Each beginner is usually signed a guide for their lessons. The cost per hour also includes helmets and chaps.
Horse riding at Achi's Ranch is an  amazing experience.
 Contacts:
 Paradise lost
 Paradise lost is one of the largest camping sites in Kenya. It is an attractive oasis in the middle of the extensive farms of Kiambu. It is located just 10 km from Nairobi.
 Perhaps the most well liked affinity at paradise lost is a labyrinth of caves eroded by the waters of nearly Gichi stream, with their entry screened by a stunning waterfall.
  You get to pay Ksh 100 for horse riding, interestingly paradise lost day trip is a day tour paradise with many other activities that include ostrich feeding, camel riding, bird watching, picnic and much more. As you can see, you are not limited to horse riding when here. They do not provide food at the park; you will have to come with your own food if you intend to hang out here a little longer.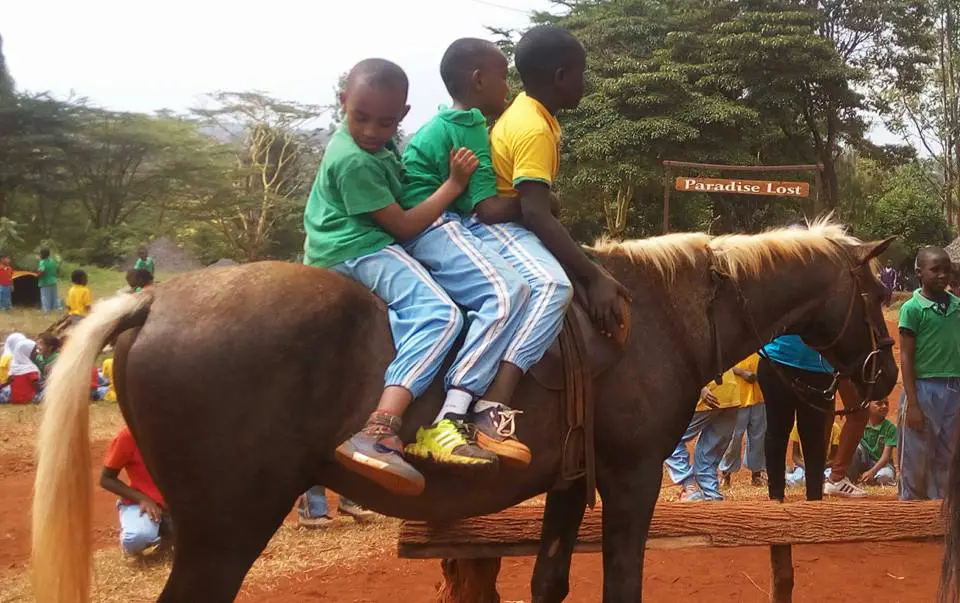 For more information contact Robert on 0722661827 or send an email to info@1-day-tours-in-kenya.com
 The Forest, Kereita
Conveniently accessible from the city, the opulent green plantation offers delightful setup and unforgettable trails and places to picnic. Besides zip lining which is the main attraction here, the Forest Kereita is home to several other fun activities that you will enjoy including horse riding.
 Tap into the innate sense of adventure and head to the forest. It is situated in the heart of the hearts of the Aberdare Ranges, in the Kereita Forest.
The Forest, Kereita lets you enjoy the forest on horseback. You can simply the rides in and outs of the forest enjoying the natural surroundings in unique ways. For 400 Kenya shillings, you get to enjoy horse riding around the forest for an hour.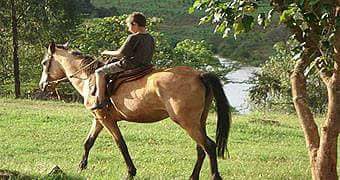 You get to take part in several other activities such as zip-lining, bird watching and more at an affordable price.
 Contacts: 0723749498
Fir directions to the locations above, please refer to our ma here.
Tell us about your experience too. You can become a contributor here to write a blog about your adventures or simply leave a comment below in the comment section.
BrendaK
Brenda Kemunto is a creative freelance ghostwriter for industries but not limited to traveling, art, technology, health and much more. When she is not behind her computer on the keyboard, she travels far and wide. Welcome to the world of endless adventure stories that give meaning to life.