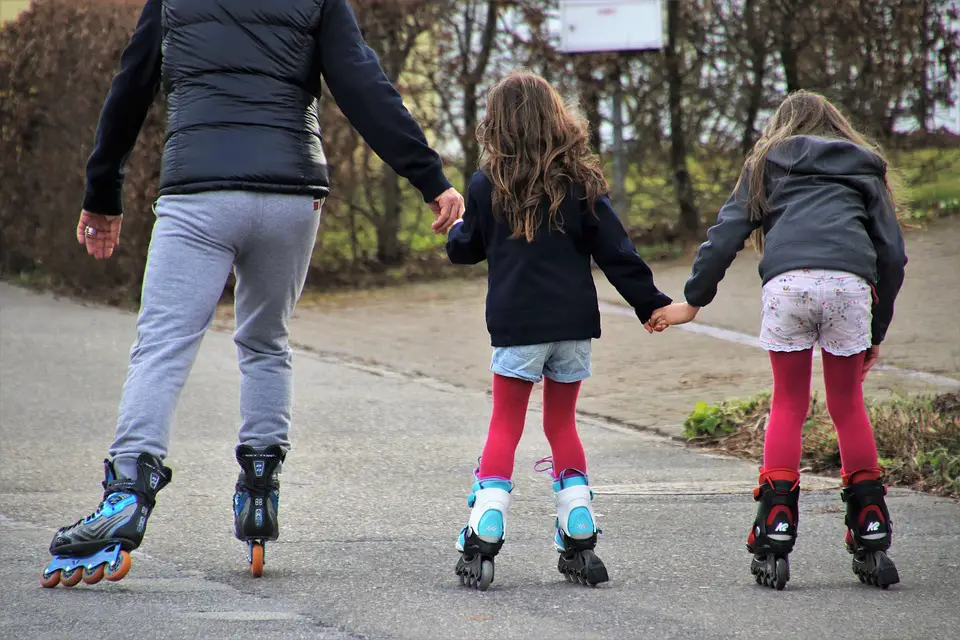 It is becoming increasingly common to find young to middle-aged youth skating in the neighborhoods of major towns and cities in Kenya. Footpaths, parking spaces, and some less-busy motorable roads are often the go-to places, mainly on weekends, for novice skaters and experienced skaters alike.
From a non-skaters perspective, the maneuvers displayed by the thrill-seekers who are often inadequately protected while speeding on roads and other hard paved surfaces makes skating a dreadful sport to many.
In this post we will highlight; The benefits of Skating, the common skating injuries and how to avoid them, various places to skate in Kenya where one can train and skate safely, the basics of safe skating, and we will also share details of a few training groups that can give you an easier entry into the sport. 
Benefits of skating. 
Roller skating or inline skating improves physical health with cardiovascular benefits.
Skating improves muscular strength, flexibility and balance.
Skating can be done as a recreational or leisure activity.
Skating is the second most popular recreational activity for children ages 8-14.
Simply skating requires low levels of joint stress.
Why should people learn how to skate?
If you are new to skating or haven't skated for a while or haven't started, you may need lessons before you go out to skate. If you are thinking about skating on the rink for the first time, read through to find out some tips for novices and the best age to begin training. 
Skating is good for your feet and good for your whole body and helps build confidence and coordination. It's also a great activity to do with your friends and family which can be both a challenge and also really fun as you get to master it. If you want to take your skill to the next level, it is a family-friendly sport to be involved with. 
Age 4-10: Skaters in this age range learn the basics by practicing 8-10 half-hour sessions per week.
 Age 10+: These adult beginners typically need 8-12 sessions before they are ready to go out to play on their own.
What places are safe for skating?
I recommend that people start by skating in circles around a post or around a hockey net. These limit the amount of time a skate blade is touching the ground and allow skaters to get a feel for skating while reducing the risk of falling.
Before being confident on the skaters, it is highly recommended to avoid skating on roads since there is an increased possibility of colliding with a vehicle. 
Most skaters enjoy skating as it provides a way to skate to a pal's house, a school, a university, a shopping mall, or a hangout joint. It is recommended to go with a peer when skating to help look out for each other. 
Ice Skating at Panari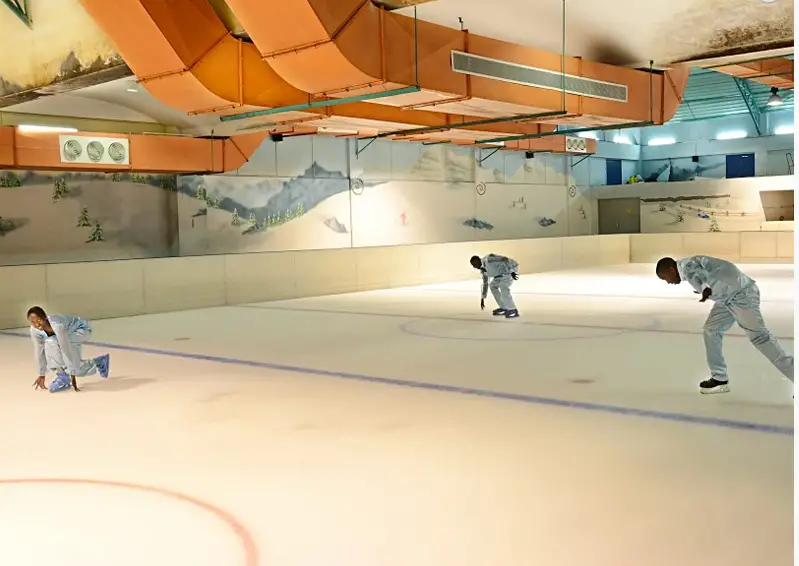 Panari has the largest and the only Solar Powered Ice-Skating Rink in East and Central Africa. Panari Ice Skating offers an exclusive experience in the tropics making it a worthy place to travel for even if you are not a resident of Nairobi. 
Feel free to check out our more detailed review of the Panari Ice Skating rink complete with charges, skating sessions, and contact details on this post.
Skating at Shangilia SkatePark
The Shangilia Skate park in Nairobi is the biggest intentionally, beautifully, and functionally designed outdoor skate park in Kenya. Tucked away in Loresho, it offers the most conducive and safe skating platform to both novice and experienced skaters.
Since opening its doors back in the year 2013, Shangilia Skate Part continues to offer international standard skating experience and its keen to nature budding talent in the sport. Any parent with a skating enthusiastic child living in and around Nairobi is highly encouraged to pay them a visit and sample this safe skating rink.
The entry fee to the Park is Kshs 200 ( USD 2) only.
Feel free to contact Shangilia Skatepark on +254797493580 for any inquiries.
See Map for directions to Shangilia Skatepark.
Skating at the Sunken Park Aga Khan Walk Nairobi
The Sunken Park in Nairobi Central Business District has sown skating seeds in the minds of many current intermediate and experienced skaters in the city. 
The Sunken name comes from its shallow groove surrounded by a raised terrace that offers skating fans and spectators a comfortable bird's eye view of the action. 
Within the weekdays, the park is a car park, but it quickly transitions to a skating ring over the weekends, and the majority of the spectators are curious onlookers, dating couples chilling out and even children on their day out.
There are often vendors on site who rent out skating shoes and various protective gear items. This is where one can also get contacts to training clubs such as Sprint Skating Club who can as well be your training partners on the site.
As you can guess, spectating and skating at this open public space is free. The only cost one can expect is for equipment renting if you don't own any yet. Make a point to visit Sunken Park. 
See Map for directions to Sunken Park.
Skating with Mombasa Roller Skating Club.
If you happen to be in the coastal town in Kenya, the Mombasa Rollers Skating club is the contact to keep. There is also a Mombasa roller skating association that often organizes competitions and it will also be a great source of information about what participating clubs are available and convenient for one to join.
Other than the risky road skating, Mombasa Treasury Square/ Burhani Gardens offers a specially nice skating rink to train at and have fun. 
Feel free to contact Mombasa Roller Skating Club on +254774416457.
See Map for directions to Mombasa Treasury Square / Burhani Gardens.
Oswear Skates Parks at Two Rivers and Galleria Mall.
In addition to shopping, most malls have included provisions for full-fledged recreational activities. 
Skating at Two Rivers Mall and Galleria Mall is suitable for beginners or just for fun skaters due to the constrained spaces available. 
Feel free to contact Oswear Skates on +254708669858 and info@oswearskates.com for any further information if planning to skate at one of their facilities. 
See Map for directions to Two Rivers and Galleria Malls in Nairobi.
Apart from the limited list of renowned skating facilities and clubs, there are less visible cubs in almost every town across the country. Please share more information about your favorite facility and club in the comment section below. 
What factors to consider when buying skating shoes for different ages.
If purchasing skates, there are safety concerns to be aware of. Size, construction type, fit, speed, grip, and protection are all important for all skaters to keep in mind before purchasing. For example, the sizing for children's skates is different than that of adults; the additional grip is necessary for kids, especially when they are still learning to skate; protection in the form of sturdy, covered tongues are often desirable when purchasing for children.
Other items required for skating apart from shoes include socks, pads, helmet, elbow pads, gloves, helmet, shin pads, wrist/hand/elbow support, eye protection, knee cups, mouth guard, headband, grips, laces, rain gear, and workout clothes.
What are the common skating injuries?
Common injuries with people who are wearing improperly fitted skates are friction burns, friction blisters, knee pain, ankle pain, heel depression, Achilles tendon pain, foot pain, nerve compression, and rib and chest wall injuries. 
What should I do if I think I am injured while skating?
Consider seeking medical attention if you have any of these symptoms: Severe pain, Bruising, Swelling, Tingling, Loss of movement, Numbness, Cramping, and Loss of feeling.
How can you prevent skating injuries?
However commonplace skating injuries can be, there are some straightforward steps you can take to prevent them. These include:
Always make sure you understand the basics of skating before you start
Getting instruction on how to skate from a qualified teacher
Stretching your muscles before and after you tackle any type of exercise
Follow weight limits for the skates
Staying hydrated
Training on softer surfaces
Using protective gear, such as helmet, and wrist guards or pads if you have an injury or are at an increased risk of tearing.
Before getting back on the skates, recheck the skate to be sure it's the correct size and tightened. If the fitted skate is not providing enough protection or support, replace it.
Check which type of rink, such as ice or roller, and which skate is appropriate for the type rink.
Always obey the rules on the rink.
Work on building your skate skills, instead of tackling more difficult tasks, such as skating inside circles
Tell us about your experience too. You can become a contributor here to write a blog about your adventures or simply leave a comment below in the comment section.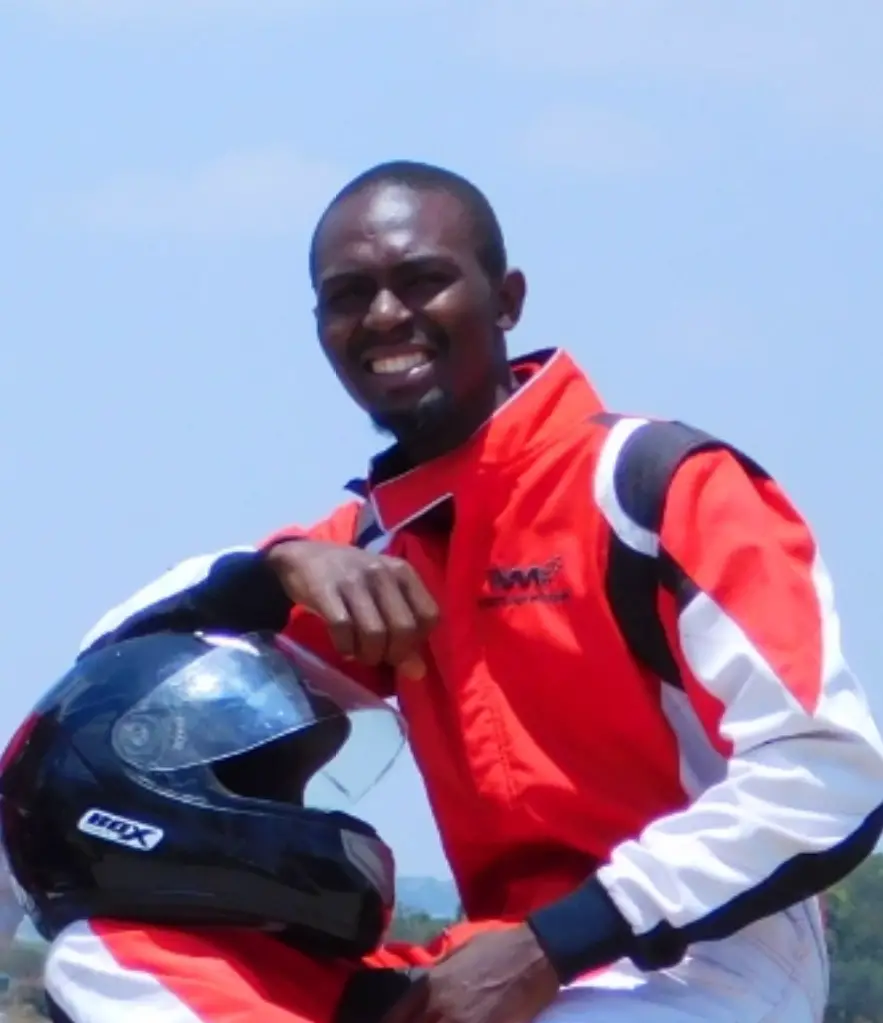 Enock Mogaka
Enock Mogaka is an outdoor enthusiast, thrill-seeker and photography hobbyist who never misses an opportunity to jump on an adventure trip or a one-day adrenaline spree with friends. His inspiration to share experiences with the world, discover destinations from alike-spirited explorers lead to the advent of gallivantme. When he is not out conquering the world, Enock gets lost in discovering the soft world of emerging tech and watching comedy movies.