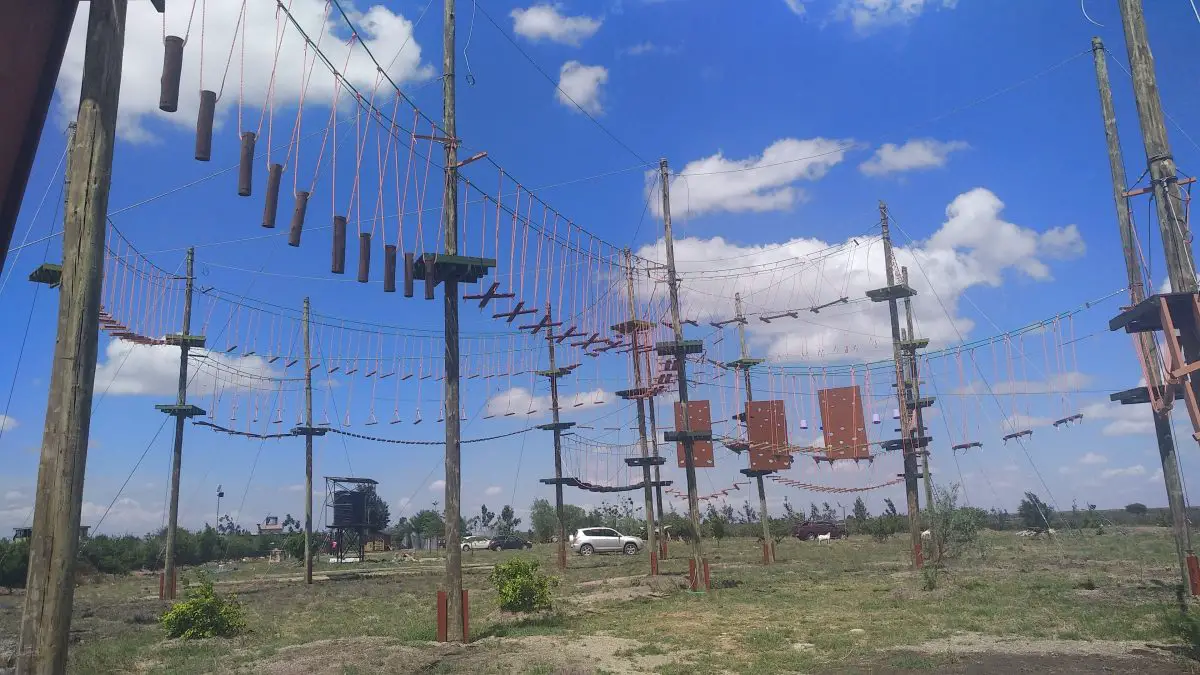 It's thrilling to discover a gem of a destination that perfectly matches your taste. Have you ever dreamt of a place that is tucked away from the hustle and bustle of the city, patched on a largely open landscape decorated with gentle wave-like hills that beautifully radiates a sunset to die for? This and much more is what the breathtaking Nkasiri Adventure Park offers as you shall find out shortly.
Have a peek of the Nkasiri Advendventure Park in this short virtual tour. Remember to zoom in and move it around for the best experience.
How To Get There
Nkasiri Adventure Park is located in Kajiado County just past Kitengela town if you are driving from Nairobi. You get to leave the tarmacked Namanga road onto a murram road at a OLA petrol station right at the Acacia Junction. I found this route map provided on the Nkasiri Adventure Park website really helpful.
The rough murram road is of an average-difficulty terrain that most cars can navigate. However, I will discourage venturing into the 12 Kilometer stretch with really low cars. It's also important that you schedule to visit in a rain-free season since a section of the road at the time of publishing this blog was newly dug and yet to be compacted.
As you drive on murram road, stick to the map as shared and be on the lookout for the Nkasiri Adventure Park branded road signs. Otherwise, you will feel lost or take a wrong turn and actually get lost. I however have good news. The management of Nkasiri Adventure Park is very helpful once you reach out. See their contacts below to reach them.
The Play at Nkasiri Adventure Park
One of the most exciting and outstanding attractions at Nkasiri Adventure Park is the thoughtfulness in designing and implementing the play space and activities.
As you approach the establishment, the first thing you will see is the high-ropes challenge from a distance.
As an adrenaline rush seeker, the high ropes challenge offered me a paradise. Allow me to delve deeper into this activity before I share what other fun stuff you will find to do here.
The High Ropes Challenge
The high ropes challenge set-up is the center of attraction to both the thriller lovers and admirers as you get into the Nkasiri Adventure Park compound.
Before one can participate in the thrill, they will be required to sign a consent form to express that you understand the risk you are subjecting yourself to willingly and that you won't hold the management liable in the event the risk occurs. This is a standard practice when engaging in any extreme sport.
Afterward, you will get a brief from the very professional activity facilitators before they eventually fit you with harnesses, show you how to open and close the hooks, and finally ask you to practice on dummy lifelines how to safely take the challenge.
This high rope challenge is broken down into Three Levels and they are all made up of on-air-challenges of increasing difficulty and all finish with a Zipline. However, you can also do the Zipline as a stand-alone activity at a fee of Kshs 500.
Level One is the least difficult and the lowest in vertical elevation but do not under-estimate what it takes to conquer it. This level has really exciting challenges that it pains me to see someone being overwhelmed and has to abandon the mission midway. This level will cost you Kshs 1,500.
The Second Level literally takes things to another level. The most significant difference other than being on a higher point from the ground is the body part that will be tasked to see you through. Be sure you are fit and your upper body has enough strength to carry your body weight for an extended period.
Most of the challenges in this level will involve navigation through suspended obstacles with no firm place to rest your body weight while you hang on the lifeline. You will pay an additional Kshs 500 to access this level.
Level Three is the highest on vertical elevation. This is where your legs begin giving in if you are scared of heights. One of the unique features on this level is a bicycle ride you will have to do high up on the ropes. This is where the safety harness ensures you don't fly away. You will need Kshs 500 to complete this Level.
Apart from the high ropes challenge, Nkasiri Adventure Park offers the following games and facilities;
Pool table
Darts
Basketball court
Volleyball court
Trampoline
Table Tennis
Card games
Team building facilitation
Jogging tracks
Football field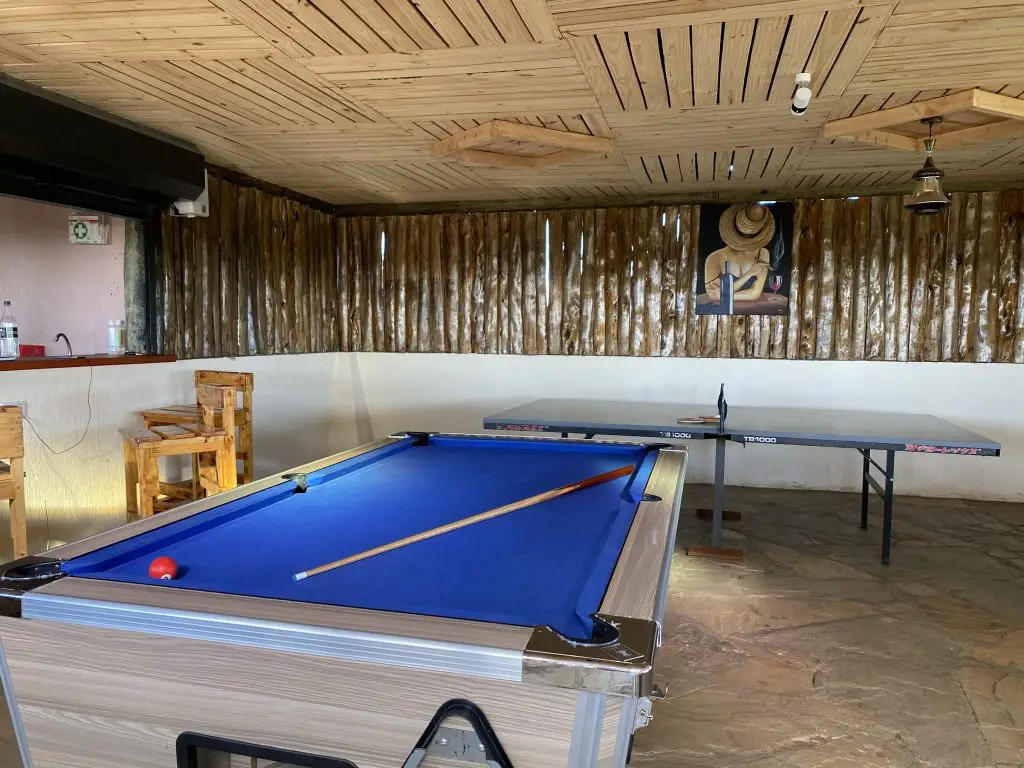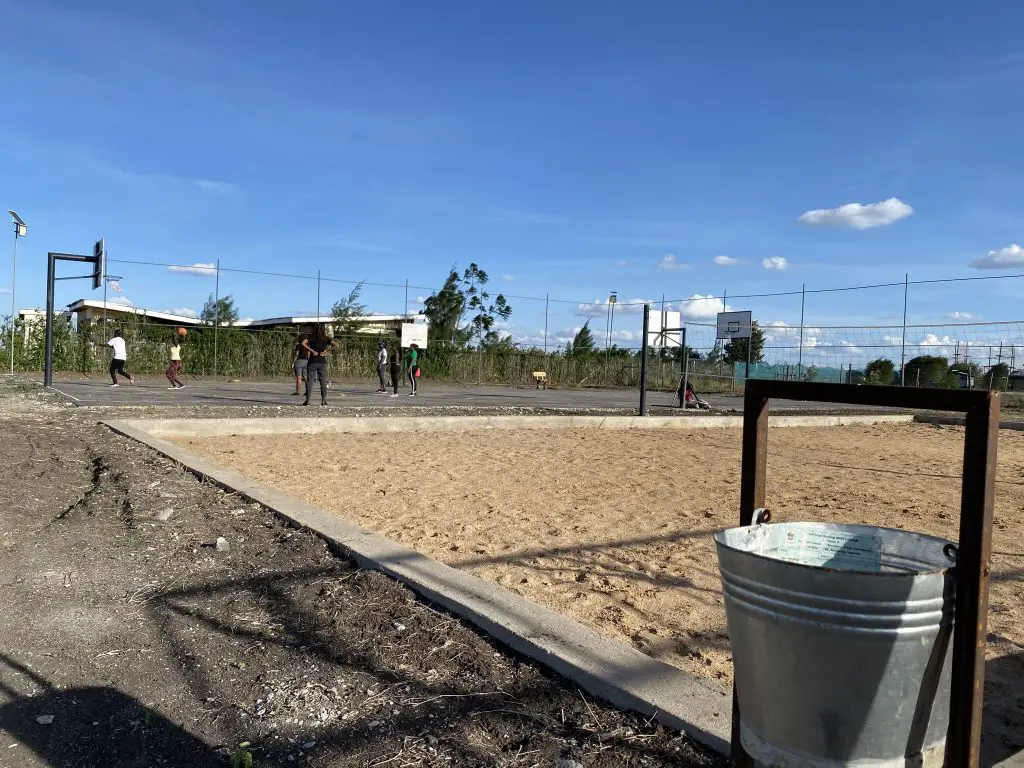 Dinning at Nkasiri Adventure Park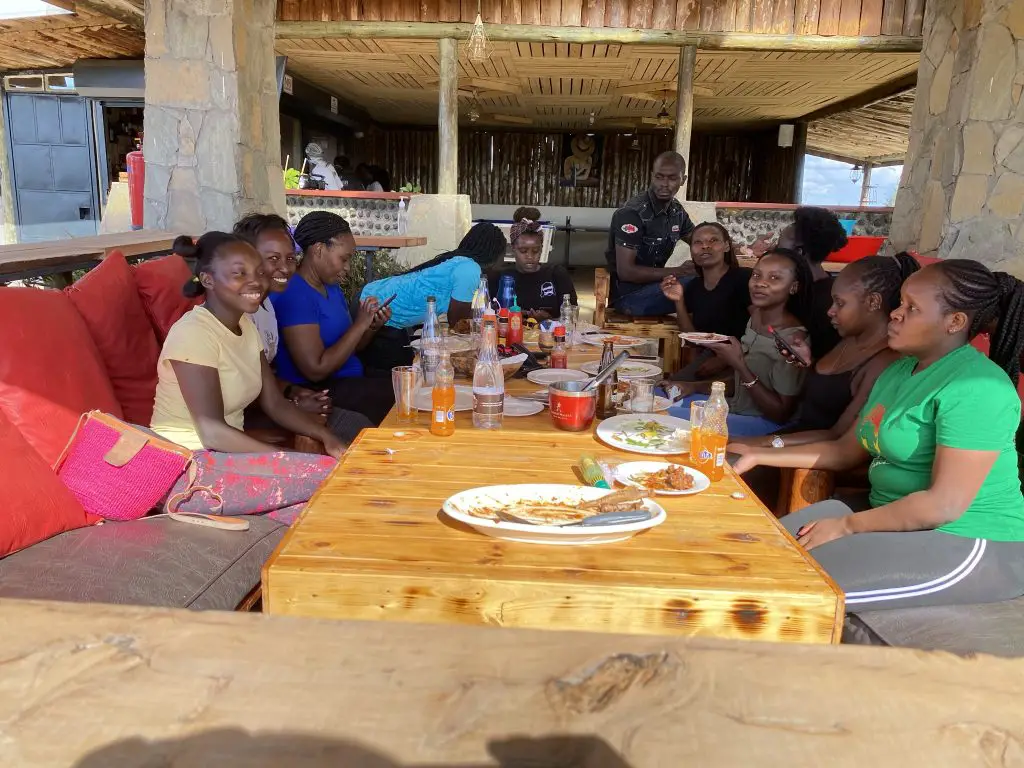 Food and Fun have a strong relationship bond. Just by the location of Nkasiri Adventure Park in Kajiado county, you can already guess that a delicious Mbuzi Nyama Choma cannot miss the menu.
You will get a whole range of food right for the kind of activity on site. The management will always recommend you place your order then proceed with activities as they get the freshly cooked food ready. In fact, if you need a full goat or turkey, you have a chance to select one yourself before they slaughter and prepare for you.
There are nice setups well spread out within the main compound where you can be served your meals and drinks. Whether you want breakfast, lunch, dinner, or anything in between, be comforted that your order shall be fulfilled.
Nkasiri Adventure Park is an ideal fun place for having a memorable birthday, team-building getaway, or even a couples retreat. This does not by any means lock out the thriving singles out there.
The Camping experience at Nkasiri Adventure Park
There is an inner peace that one gets to fully indulge in an experience when they no longer keep checking their watches for departure time. Plan your weekend getaway to Nkasiri Adventure park as a couple or just a group of friends.
Camping at Nkasiri Adventure park comes in three tastes. For those who will love a ready set-up Camping pod, there is an option of the management to set up a camping tent for you and if you are a seasoned camper you can bring your own tents and pitch them yourself.
These three options are available at a reducing cost respectively.
The Camping pods are really clean with secure lockable doors and all beddings are provided. Let their outward appearance not fool you to think they are small constricted spaces.
With my 6ft height, I could stand right in the middle, and my head could not touch the roof. Given an extra mattress, I believe 4 people of average body size can fit and sleep in one Camping pod.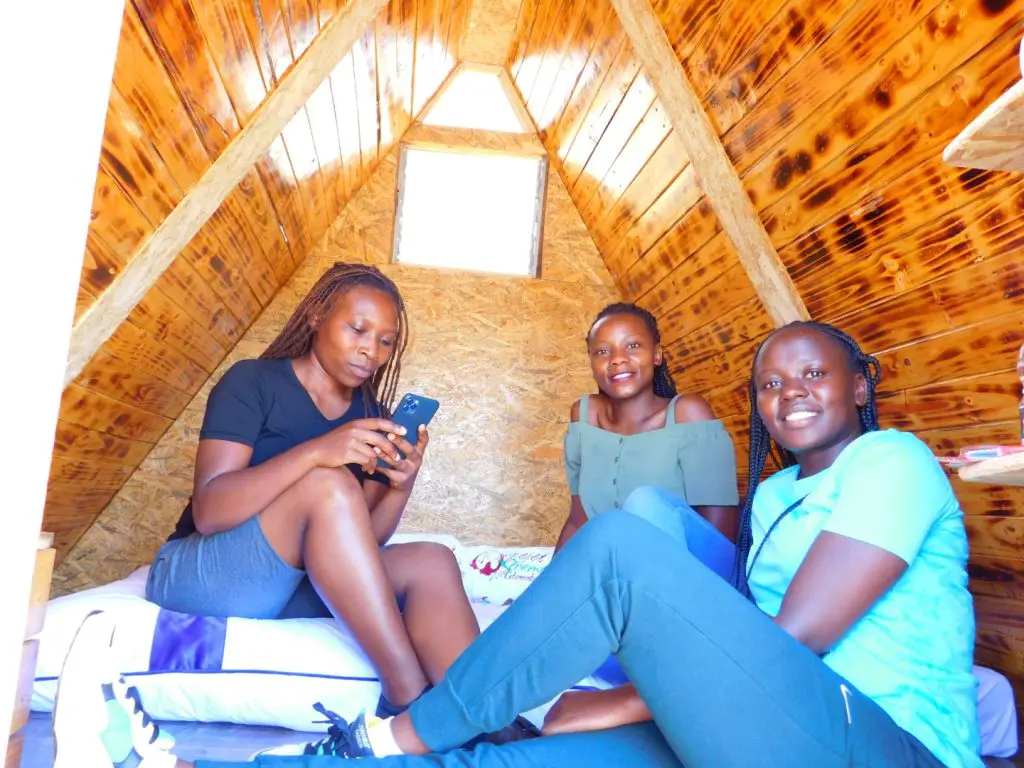 Apart from the accommodation facilities, you will get to use very well kept bathrooms, a fireplace for an evening bonfire and a common area TV screen to catch up on your favorite games if you can't afford to miss a sporting action.
For the sunrise and sunset lovers, your mornings and evenings will be worth looking forward to. In a quiet wilderness with fresh non-polluted air, watching the sunset behind the Ngong hills is a marvel.
The cool open landscapes of Kajiado county offers one of the best leisure morning jog experience void of drastic terrain changes. This an activity you can comfortably enjoy while camping.
Camping Cost rates
Below are the camping rates as per the date of publishing this review. Feel free to contact their responsive team for confirmations and bookings.
Full board- Lunch, Dinner, and Breakfast
Singles- Kshs 6,000
Double- Kshs 8,000
Half board- Dinner and Breakfast
Singles- Kshs 5,000
Double- Kshs 7,000
Singles-Kshs 3,500
Double- Kshs 4,000
Bed Only in the Camping Pods Kshs 3,000
Our Pitched Camping Tent  Kshs 2,000
Own pitched Camping Tent Kshs 1,500.
Children below 5 years sharing with parents – Free
Kids up to 12years sharing with parents 50%
Kids above 12years own pod 75%
My take
This is an awesome getaway place you should certainly plan to visit if you love driving out into the wild and having fun while at it.
Follow them on Facebook and Instagram to catch some exciting offers for birthdays, team building, and even company events often announced.
Reach out to them on the below channels for bookings and any other necessary consultations.
Tell us about your experience too. You can become a contributor here to write a blog about your adventures or simply leave a comment below in the comment section.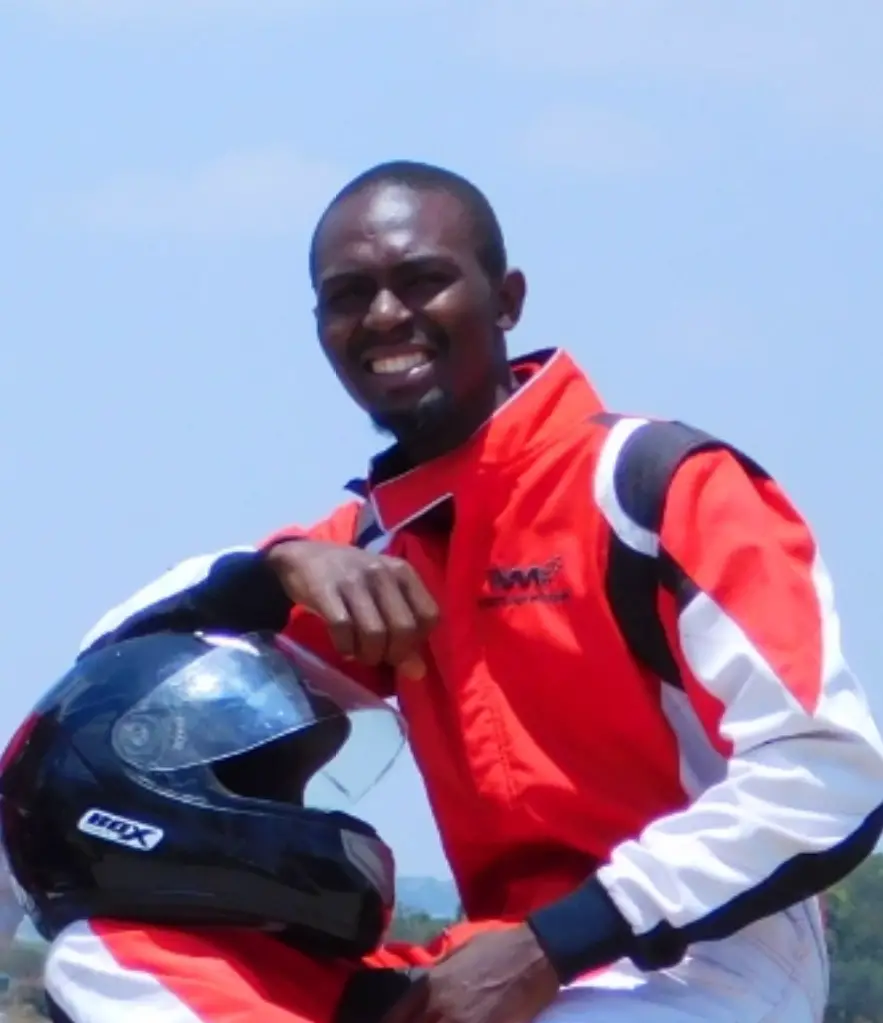 Enock Mogaka
Enock Mogaka is an outdoor enthusiast, thrill-seeker and photography hobbyist who never misses an opportunity to jump on an adventure trip or a one-day adrenaline spree with friends. His inspiration to share experiences with the world, discover destinations from alike-spirited explorers lead to the advent of gallivantme. When he is not out conquering the world, Enock gets lost in discovering the soft world of emerging tech and watching comedy movies.