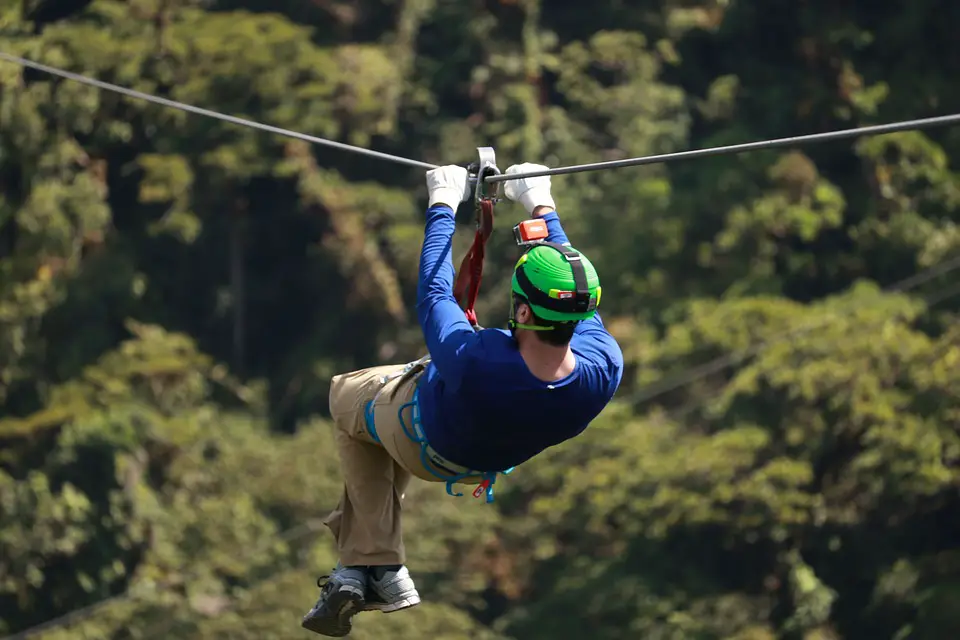 Ziplining in Nairobi
BrendaK, 4 years ago
0
5 min

read
  Zip lining is one way to enjoy your weekend when you want to get away from the Nairobi city lifestyle. It is actually one of the unique things to do in Nairobi.
 There are several zip lining locations in Kenya, some of the best zip lining locations are in Nairobi while the rest spread out throughout the country.
 Safety should be your highest priority when you step out to enjoy zip-lining. It is advised that you listen to your guide regardless of the fear that will be wrecking your nerves.  Enjoy that the full-body harness perfectly fits you. You can always have your camera attached to your clothing so that you are able to capture such an incredible experience. Remember to enjoy every minute of it, do not rush the experience.
 Zip lining is growing in popularity by  the day, cross it off your bucket list by visiting any of the zip lining locations  reviewed below:
The Forest Kereita
 Kereita forest located is located 45 minutes from Nairobi and some few kilometres from Kimende town. The forest located at the tip of Aberdare Ranges with an exceptional nature trail. This is a 5- hour walk that leads through the caves and waterfalls to the beginning of the 2.4 kilometre zip line. The zip line is 80 meters above the indigenous forest.
 The zip line meets international standards. There are size zip lines. The location is open from 5.00AM   to 6.00PM. Charges are dependent on the location of the zip line and other  factors. The charges are between 3000ksh to 5000ksh.
 Email your enquiries to info@theforest.co.ke
Kompass ngong hills
 Ngong hills offer alternative activities to do apart from the normal hiking which is the activity that the place is known for.
 Kompass is about two years old and has significantly changed the overall experience at Ngong hills.  Kompass is an eatery and drink joint at the top of the hills and offers several other activities such as archery, paintball and more as you shall see from the table attached below.
 The entrance to the Ngong hills is 200 per person. For zip lining, ensure that you have worn comfortable clothes such as sweat pants and T-shirt and sneaker. The zip lining is about a kilometre one- way for just 1000ksh which I think is on the fairer side.
There are other several activities that you can take part in as listed below:
| | |
| --- | --- |
|  Paintballing | Kes. 1750(100 balls) |
| Archery | Kes. 1200(1 hour) |
|  Foot-golf | Kes. 1000(1 hour) |
|  Horse riding | Kes. 1800(30 minutes) |
|  Mountain bikes | Kes.1000(1 hour) |
| Forest Rovers | Kes.2000(1 hour) |
| Zip lining | Kes.1000 |
 You can always find a comfortable place at the restaurant and have a meal or a drink to flag off the day.  The food is really nice and the prices are quite reasonable.
 Get more information by calling 0729-476072
Machakos zip line
 Machakos zip line at people's park is another best zip lining location in Kenya. It has cables suspended  at 30 ft. above the ground  and this gives you a perfect chance to view  Machakos people's park and its surroundings. Machakos is an hour drive from Nairobi and the drive gives you a great chance to see various attractions along the way. There are two zip lines; 200 meters and 300 meters
 You will need only ksh 500 to enjoy a round of zip lining. The entry to the park is absolutely free. The park features several picnic activities. You can bring your kids along and have them enjoy the fan that comes with the  ice cream eating, games, toys and more.
 Get more information on Machakos people's park by calling 0738762047
Rapids Camp Sagana
 Sagana is widely known for the Tana River .Rapids Camp Sagana drive from Nairobi on your way to Nyeri, you will come across Sagana signpost. At just 114 km from Nairobi, this is an ideal location for enjoying the best nature that Kenya offers.
 Rapids Camp Sagana offers zip lining and other activities. The zip is 250m long with several breath-taking views. You get to fly over Tana River for around 120meters at a fast speed. This is the kind of adrenaline experience you will love.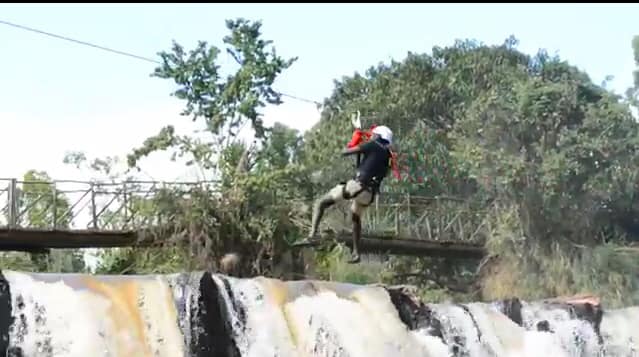 You get to pay 4500 for location entry and zip lining. Sagana has several other activities such as bungee jumping, kayaking and water rafting.
   Contacts: +254732308026
Bofa, kilifi zip lining
 Zip lining in the coastal Kenya is on the rise because of several reasons.  In Kilifi for instance, it is the first, time that the locals are experiencing such adrenaline activity.
 Bofa hotel, located at the heart of Kilifi town offers you a chance to enjoy some of the coastal nature as you walk back after zip lining.
 The charges are ksh 1500. You can also participate in other activities such as swimming because the beach is just less than a kilometre away.  Tick zip lining off your bucket list the next time you visit kilifi.
 You can channel your inquiries to info@silverpalmkilifi.co.ke or call 0707745837
Paradise lost, kiambu
 Paradise lost is wide known fir several  fun activities. Recently, the location added zip lining to  the list of the so many activities that you can enjoy  during your visit.
 It is pretty a new place that I haven't visited but  according to their website, they charge 1200 per two lines of zip lining. You can always get more information about the activity by calling 0725885570/0721980842
Word of caution
 For the longest time Dam Redhill has been one of the preferred zip ling locations in Kenya. However, in the recent past, there have been several negative reviews regarding safety. For these reasons, we chose to ignore the destination but we shall keep our ears wide and inform you when the location is fit for consideration.
Tell us about your experience too. You can become a contributor here to write a blog about your adventures or simply leave a comment below in the comment section.
BrendaK
Brenda Kemunto is a creative freelance ghostwriter for industries but not limited to traveling, art, technology, health and much more. When she is not behind her computer on the keyboard, she travels far and wide. Welcome to the world of endless adventure stories that give meaning to life.