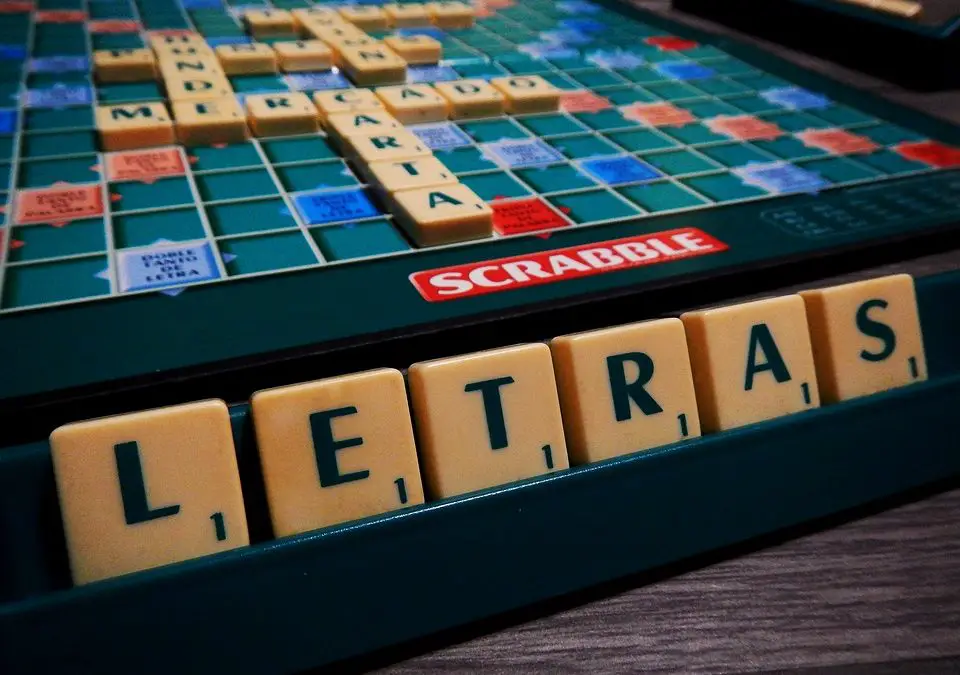 We are all about the outdoors and our wiring calls us to the wild anytime we get an opportunity. However, there comes a time when the situation is just not right to be out and about more especially during this ongoing COVID-19 world pandemic (at the time of publishing this post). Here are Your Ultimate Indoor Paradise In Nairobi destinations.
 Other than pandemics and government restricted movements; a rainy weekend, God forbid- an injury or your squad not just being set for outdoors will earn you a day indoors.
The good news is that being Indoors shouldn't necessarily be boring. In this blog, we will explore the various locations in Nairobi where your squad can hang out and have a thrill. Therefore, if you are planning to visit Nairobi or are looking for things to do in Nairobi, you are in the right place.
Bao Box Nairobi – Board Game Restaurant
Baobox is the premier board game café in East and Central Africa and the founders are honestly crazy about fun. Who could think of having wine, chalk on walls, chessboards, table games, food and Maasai Shukas in one sentence?
Heads up… Don't go asking for Gents or Ladies while here. They have Bla and Bla Bla Bla……. in their place.
This Board Game Restaurant is located on the 8th floor of Pramukh Towers, Westlands Road (Right next to the Standard Chartered Offices)
The Baobox Nairobi proprietors have a passion to create something unique and help social circles rediscover fun outside technology. They have no Wi-Fi here. You will be so buried in the table games that you will forget you had a phone. Most of us certainly need this break from our phones from time to time.
I will be lying if I promise to name all table games available here. All I can say is that you will only be limited by your smartness in playing the games here. All games are carefully color-coded to indicate their level of difficulty thus helping you make an informed decision before you start punching above or below your weight.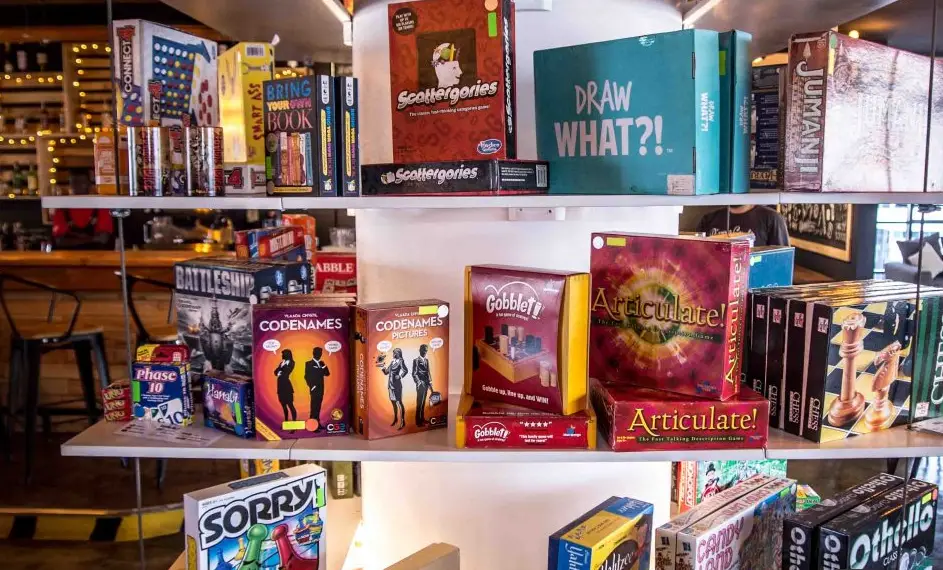 Finally, but not last, we get to the interesting part. How much it will cost you to play games here?
Shock on you, all you need is just Kshs 1,000 for your group for an all-day playtime. Yes, Kshs 1,000 all day it is. Meaning if you are 10 people, you will end up spending Kshs 100 and play all day. The catch is you will play hard and long enough to require something to drink and eat hence buying food and drinks from them. Honesty this doesn't even sound like a catch. How do you hang out playing on empty stomachs??
Baobox Nairobi is open on weekdays from 07:00 AM – 12:00 AM in the dead of night and even later on weekends. They have you covered with the available warm Maasai Shuka to play late into the night in the event the games hold you back in a cold evening.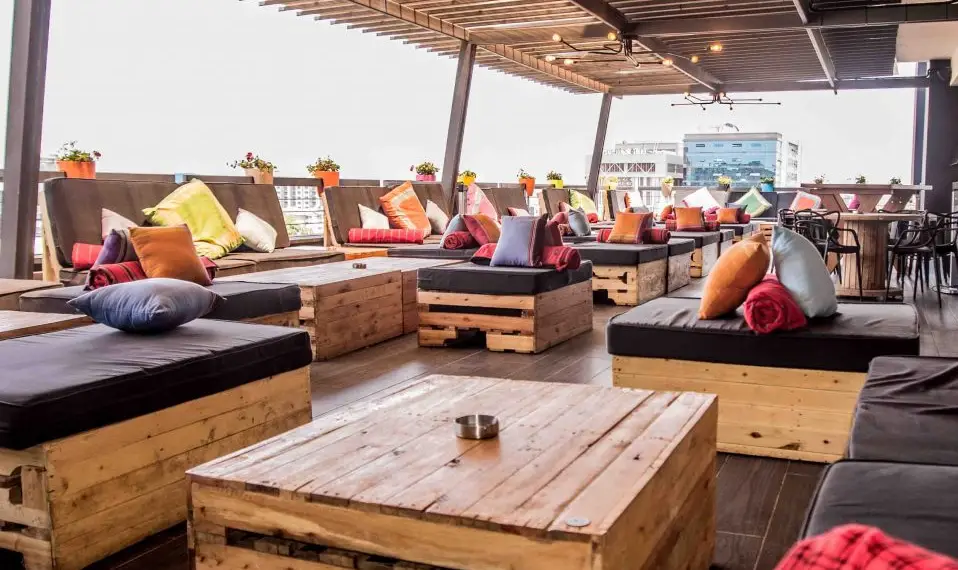 As your nairobi tripadvisor and out of all the unique things to do in Nairobi, this is one place I will encourage you to add to your things to do in westlands Nairobi list.
Contacts:
To plan your hangout, though not entirely necessary, you can reach the management on the below contacts;
Phone: +254 715 226269
Email: play@baobox.co.ke
Hepa Escape Room at Thika Road Mall (TRM)
An escape room often also referred to as an escape game, is a game in which players form a team to discover clues, solve puzzles, and accomplish tasks in one or more rooms (often three) in order to progress or accomplish a specific goal in a limited amount of time. The goal is, almost obviously form its name, to escape from the rooms by solving a series of puzzles leading to a discovery of keys to open the doors out within 60 Minutes. Time may differ but 60 Minutes is the standard.
One special thing about Escape room places. You are not allowed to take pictures within the rooms but a designated area mostly at the reception. This almost sounds like you are not allowed to keep memories. Too bad if your mind will fail you in this. Truth be told, if you take photos and videos to share with your friends, your friends will get a raw deal if they at all get inspired to visit and play since they will get no challenge. Whatever you in an escape room leave it there.
Hepa Escape room is found along Thika Road with the well-known Thika Road Mall. This specific place has three rooms as named below in their order of difficulty- from less difficult to most difficult. You are free to judge and choose for yourselves which level your skill sets can help get you out in the given time.
Attack on the State House
GTA: Grand Theft Art!
Murder on the Lunatic Express
OPENING HOURS
TUESDAY – THURSDAY: 10AM – 7PM
FRIDAY – SUNDAY: 11AM – 8PM
PRICING



Contacts:
Kindly reach out to the team, who shall guide you through their online booking. No show-up gamers are allowed.
Mobile: (254) 720 311531
Email: info@hepaescaperooms.co.ke
Escape Room Kenya – Karen
Escape Room Kenya is located at Talisman Restaurant, 320 Ngong Road, in Karen on the outskirts of Nairobi.
We have three rooms here and below are their names in their order of difficulty-  least to most difficult.
The Jail House
The Inventor's Workshop
The Submarine
PRICES (per person, per game)
Adults: Kshs 2000/person
Players under 18 years: Kshs 1800/person
Groups with over 10 people can qualify for 'large group' discounts, if discussed in advance with Escape Room Kenya.
Escape group kenya are open between 11:00 Am – 6:30 Pm.
Contacts:
Just like the Hepa Escape room, online booking is mandatory for planning purposes. Below are their contact details to help you along.
Phone: 0796110706
Email: info@escaperoomkenya.com
Ice Skating at Panari Sky Centre Nairobi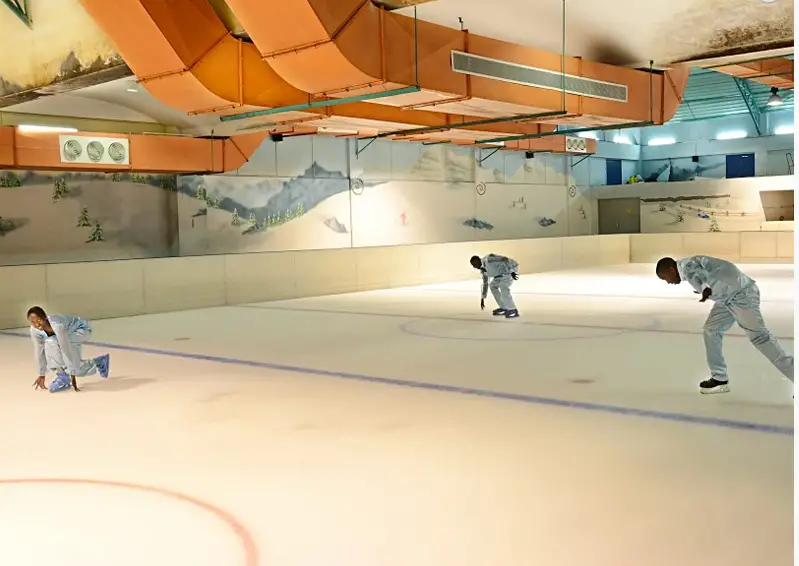 It's no small fete to actually Ice Skate within the tropics barely 140 Kms from the Equator in that matter. This made all possible at the Panari Sky Center located within the Panari Hotel in Nairobi City, Kenya
The Panari Hotel located along Mombasa road houses the only Solar Ice Rink in East and Central Africa.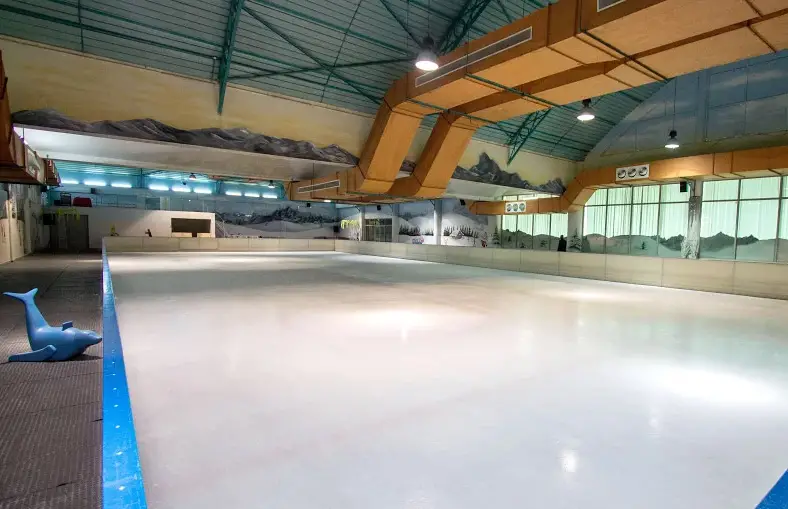 This magnificent Skating venue measures 32 × 12 meters with an ice skating surface area of 15,000 square feet that is totally enclosed with ice temperature at -25oC and air temperature inside the hall regulated at 12oC. The Panari Ice Skating rink can impressively accommodate up to 200 skaters at any time and is open all week long from 11.00 am – 10.00 pm. See below the skating sessions for your guidance.

The skating rates are as below. However, they also have a membership rate of Kshs 8,000 per Month.
Children Below 14 Years – Kshs 800
Anybody above 15 Years – Kshs 1,000
It might also be of interest to note that you can get Ice Skating Lessons and Ice Hockey Lesson at this venue. Do not estate to contact the management on the below contact details.
Mobile: +254-711 091 000, 020 394 6000
Email: sales@panarihotels.com
TSK- The Arena-Two Rivers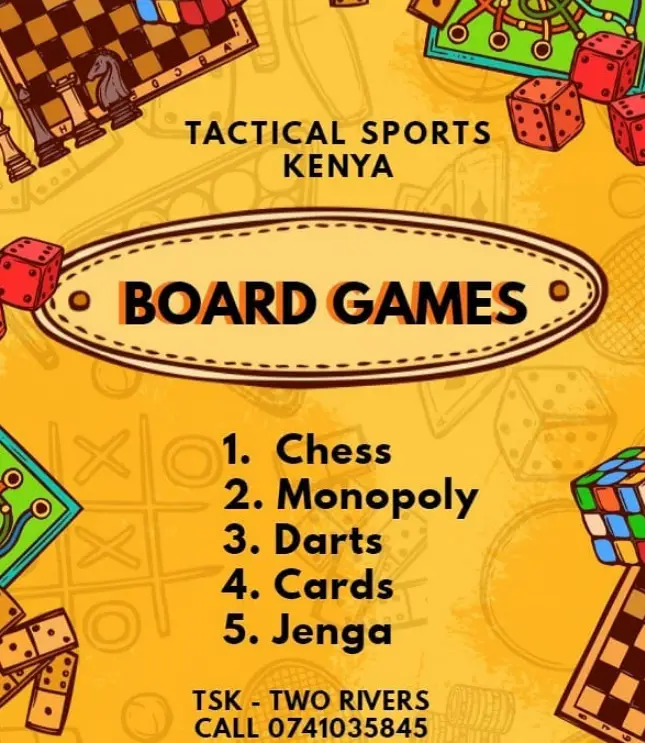 This is a one-stop-shop for the following indoor games at the Two Rivers Mall;
Virtual Reality Games
Board games
Jenga
Robots
Pool tables and
Escape Rooms
I will disappoint you with the details of this venue. I haven't played game share and to make it worse is that the TSK management sees no point to share with us their charges. I am however strongly convinced you will have a great time here if your pockets are open to accommodate any surprises at the venue.
Below is the contact to help you plan your visit to this place.
Mobile: 0731 435745
Indoor Gaming at Village Market
Village Market is a well-established mall with a long history. The newly built wing only gives it a modern look while the old wing preserves the classical vintage look.
The new wing came with a new mall experience. Gaming has occupied a good share of space within the mall. Apart from Bowling that you can check out here, they have a whole lot of other games more especially on the 3rd floor.
An outlet going by the name BallPoint Social Club, which has a resemblance to BaoBox business model, has a very impressive set up that house a variety of games.
My three magnets to this joint can be summarized as below;
The ambient social hangout balconies
As one walks out of the lifts, you enter a colorful African themed area. Right past the security scanner, you will be greeted by a huge collection of table games and a friendly receptionist/cashier on your right.
On your left, your way opens up to a cozy area overlooking a beautifully lit interior section of the mall. At this point, the transition of day to night under the mall lights is magical.
If you are a lover of sunsets, plan to be here in the late afternoon. Have a sitting on the high stools of a generous balcony overlooking Limuru road from where you can also watch as traffic flows. You know that flow of vibes or thoughts you get while watching a river flow calmly?
The food
Once at the Ballpoint Social Club, you don't need to go out looking for food/snacks or drinks. Get served right at your balcony, game zone, or while catching up on a march on one of the screens available at the joint.
The staff here are so kind and actually practically helpful. I happened to have sat at the mall balcony but a group had booked the area for a photoshoot-big deal beauty. My drinks were diligently moved to a place of my choice by the staff.
The Ultimate game zone
All these happens in the main arena.
First thing, visit this place with your squad to avoid feeling lost. However, you can always get a staff to kick you off on a game if you don't know how it's played.
There is enough place to sit and watch others play as you wait for your turn. A well-raised corner that resembles stadium terraces fitted with African ware-themed cushions.
As at my visiting day, the below games were available.
1.Ping Pong
2. Table Tennis
3. Pool tables
4. Darts
5. Numerous board games.
Charges
Apart from Ballpoint, Village market has a weekly Chess learning experience you can try out. This happens every Saturday from 10:00 Am – 12:00 Noon and from 2:00 Pm – 4:00 Pm at a rate of Kshs 1,500 per session.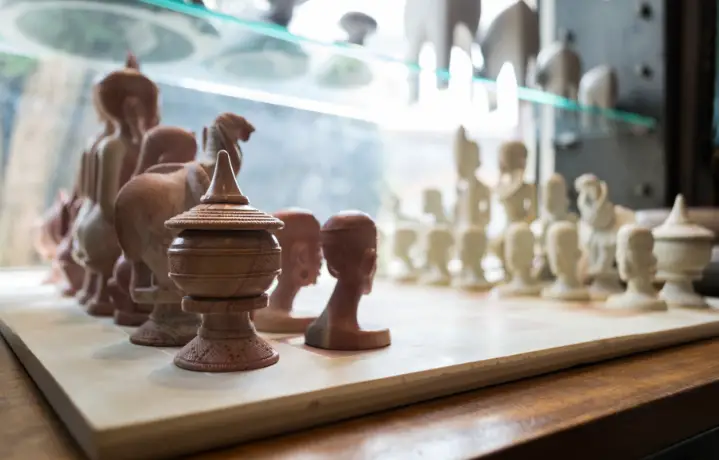 The below contact will be of great help if you will want to get heads up on any matter before proceeding to Village Market.
Mobile: 0746723807
Email : fun@villagemarket-kenya.com
Tell us about your experience too. You can become a contributor here to write a blog about your adventures or simply leave a comment below in the comment section.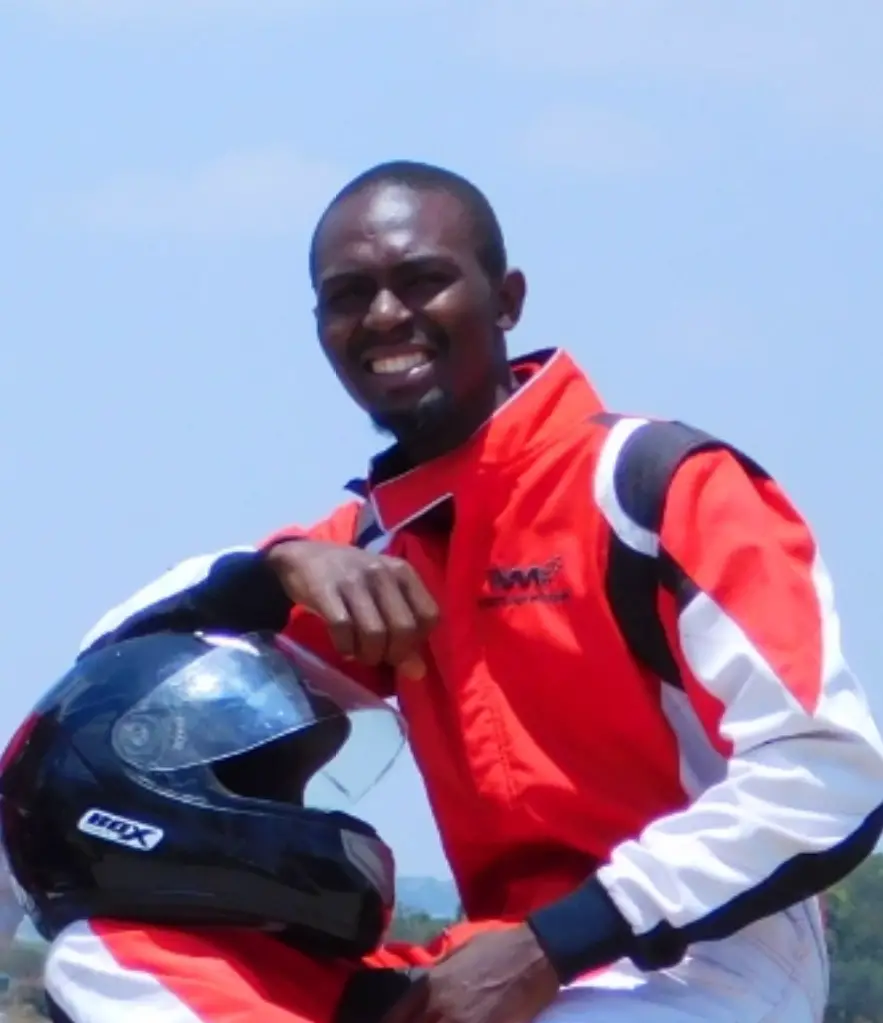 Enock Mogaka
Enock Mogaka is an outdoor enthusiast, thrill-seeker and photography hobbyist who never misses an opportunity to jump on an adventure trip or a one-day adrenaline spree with friends. His inspiration to share experiences with the world, discover destinations from alike-spirited explorers lead to the advent of gallivantme. When he is not out conquering the world, Enock gets lost in discovering the soft world of emerging tech and watching comedy movies.