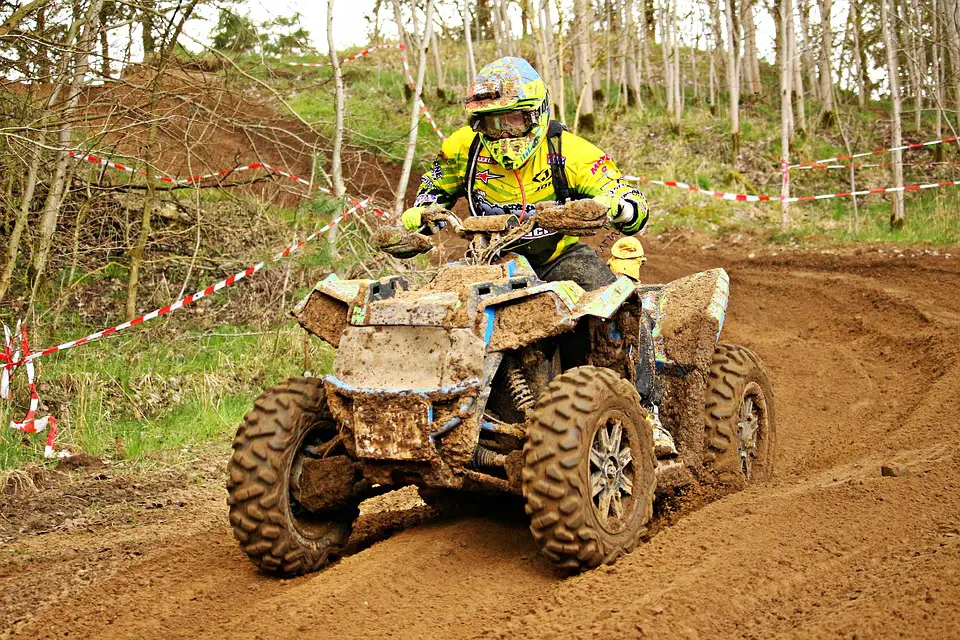 Quad Bikes are actually referred to as all-terrain vehicles (ATV) and are meant for just that; all-terrain.
Interestingly Quad Bikes are street-legal vehicles in some countries, but they are generally not street-legal within most territories.  Largely they were used in agriculture because of their all-terrain nature, speed, and light footprint. However, almost anybody you ask today will tell you they were meant specifically for thrill and entertainment in ranches, beaches, and sandy deserts.  
Whether in deserts, muddy trackless ranches or even intentionally designed trails, Quad Biking provides nothing but total exhilaration, which makes it one of the most popular adventure activities of this generation.
In Kenya, quad biking is popular in recreational facilities and weekend getaway destinations that want to give their customers an experience rare to this part of the world. Most of these establishments have wide ranches to spare and some can only afford a limited course that can allow users to make repeat round trips.
For obvious reasons, it's unexpected to enjoy a typically off-road vehicle in a city. Surprisingly Nairobi and its environs have made it possible for you not to miss our I this thrill. I will here below list my top location selection where you can have a taste of Quad biking within and around Nairobi.  
Quad Biking at The Last Village
The Last Village Lodge typically is an accommodation and getaway facility that is located in Athi-River, Machakos County about 33Kms from Nairobi city. Among other activities available like Archery, The Last Village classifies Quad Biking as one of the Unique Experiences to be enjoyed.
With The Last Village's expansive grounds, you get to experience the use of perfectly-sized 4×4 Quad Bikes with a helmet for safety and a pair of goggles for your eyes. Quad Biking here is perfect for anyone from Children, first-time bikers and even the most audacious of adventure seekers.
The charges for Quad Biking at The Last Village are varied across the size of Quadbike selected. The only constant thing is the 2.5Km trial and the thrill you shall get from it. See rates below.
Kshs 1,000 for Small Quad Bike
Kshs 1,500 for the Medium Quad Bike
Kshs 2,000 for the Buggy Quad Bike
This is a worthy destination for a perfect day out or even a weekend out with friends since they offer accommodation and its literally off-road away from the hustle and bustles of the city.
Contacts:
The Last Village Facebook page is highly responsive. You can literally have a chat with them like you could do with one of your contacts. Paul was specifically swift;
Paul: Mobile: 0748100043
Email: paul@thelastvillage.co.ke
For Bookings Call/Sms 0739933878 / 0780249944 / 07990149944 / 0737777037.
Email: info@thelastvillage.co.ke
Quad Biking at Lukenya Motorcross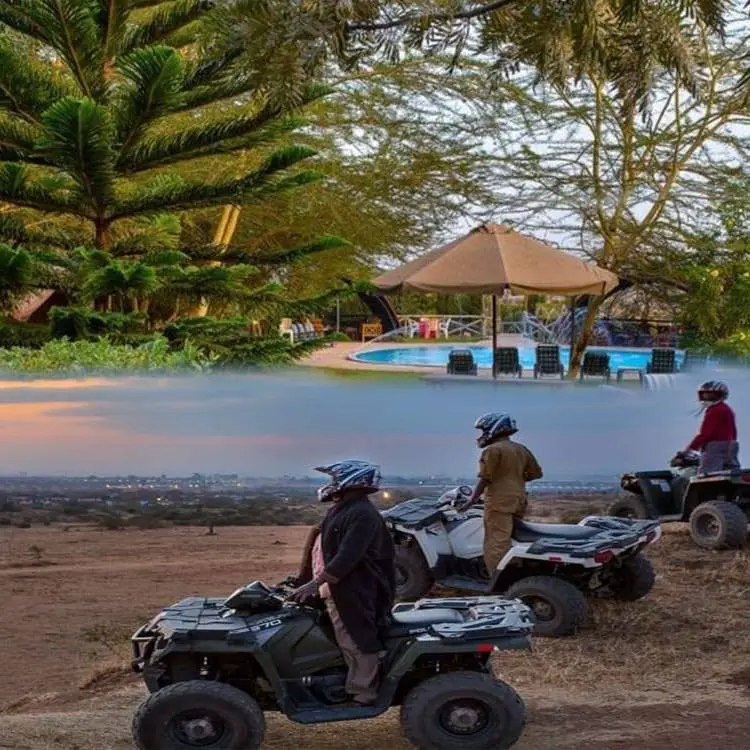 Lukenya Motorcross is 45 minutes from Nairobi City center by road but can take you less than 30 Mins from the Jomo Kenyatta International Airport (JKIA). It's located past Athi River in the neighborhood of Daystar University next to Lukenya Hills where it gets its name.
At Lukenya Motorcross you get to appreciate the reason why Quad bikes are also referred to as All-Terrain-Vehicles (ATVs). Lukenya's diverse terrains you will offer you a diversity of cruising through mud, dust, water patches, rocky areas, shrubs, and grasslands all within 30 minutes if you are the kind that does not waste the capability of these mighty Quad Bikes.
Booking at Cost;
Booking can be done online through their website but the Biking time slot confirmation is guaranteed after a Paybill payment (Safaricom Paybill #: 970036) has been made.
Quad Biking Packages at Lukenya Motorcross varies depending on how much time you'd like to enjoy the thrill across the Lukenya Hills Terrain.
30 Minutes                          =    KSHS. 2,500pp/-  (4,000 Sharing)
1 Hour Rides                       =    KSHS. 5,000pp/-  (6,500 Sharing)
2 Hour Rides                       =    KSHS. 8,000pp/-
Monster Buggy* 30 Min Rides    =    KSHS. 6,000
Contacts;
Mobile:  0715 212 811 / 0720 680 170
Email: reservations@lukenyamotorcross.co.ke
Quad Biking at Ngong Hills- Kompass
On the outskirts of Nairobi at about 45 minutes' drive lies Ngong Hills the plays host to The Kompass. From the Ngong Hills height, you will have an epic view of Nairobi City and Quad Biking along this Horizon puts the icing on the cake.
Just as a heads up, Ngong Hills is managed by Kenya Forest organization and thus you will be required to pay an entry fee of Kshs 200 per person before getting to The Kompass to the Quad Bike thrill. Upon getting access to the venue, you will need an extra Kshs 1,000 to earn yourself a 10 minutes' race on the Quadbikes.
Apart from Quad biking, Kompass Ngong hill is known for Ziplining, Biking, Archery, Paint Balling, Photography and Picnic. For planning and any further information confirmation, please contact the Kompass management on the below contact details.
Contacts:
Mobil: 0798 002474
Quad Biking at Two Rivers
Two Rivers can easily pass for 'A City within a City ' title as most people refer to it. Located in the outskirts of Nairobi City along Limuru Road, one cannot miss it being a development second to none around the region.
Its status of a mini-city can be qualified by the fact that it hosts hundreds of business outlets. For instance, the Quad biking at Two Rivers is run by TSK-Kenya (Tactical Sports Kenya) which operates both indoors and Outdoor activities at the same location. Going by the name The Arena, TSK-Kenya has proven to be an adrenaline powerhouse, a one-stop-shop for paintball, Quadbikes rides, archery, VR, robot rides and several other electrifying games to marvel.
At The Arena you get to enjoy quad bike tournaments with your squad at affordable prices ranging between Kshs 500 – Kshs 2,000 and is open every day from 10:00 am to 7:00 pm.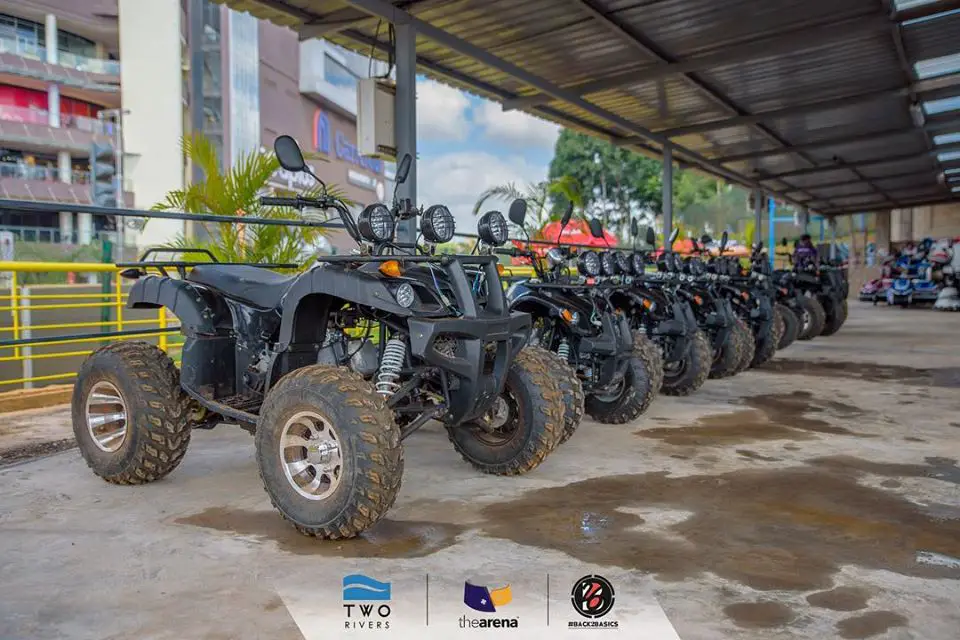 It's however deeply frustrating and discouraging that they don't outrightly share their activities charges on their social media platforms to help potential customers plan. At this free information age, I didn't expect to have to call or go to the venue to get the charges applicable to respective activities. I hope somebody reads this and takes a step to make the information available.
For your planning, get in touch with the team on the below contact.
Mobile:  +254717632005.
Bonus Mentions: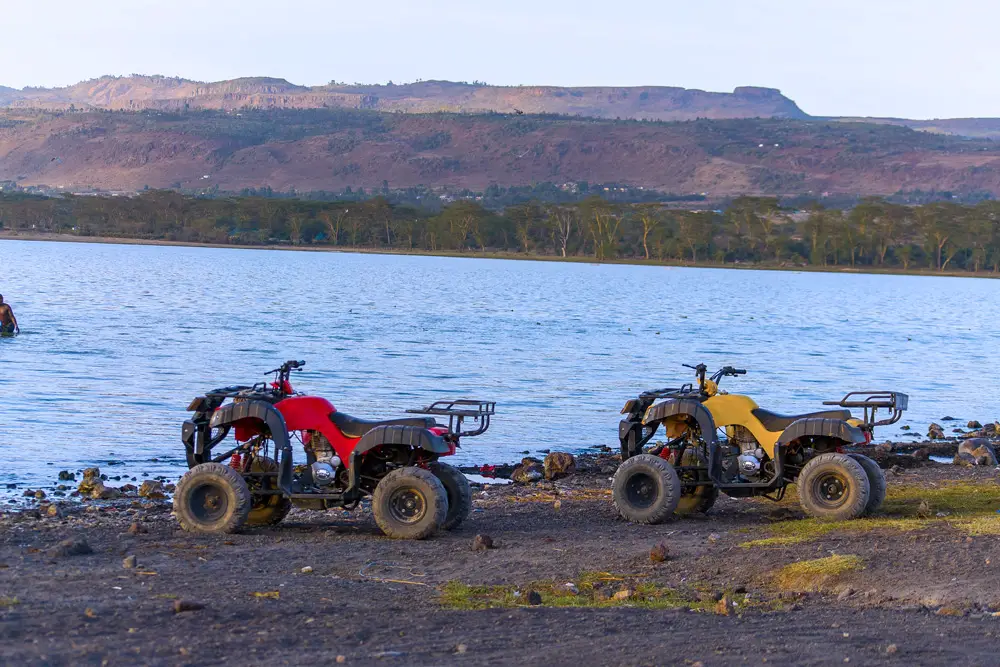 The below Quad Biking Venues are not necessarily in Nairobi but are worth a mention without giving many details. I will, however, leave their contact details for your further follow-up and planning.
Quad Biking at Sanctuary at Ol Lentille
Quad Biking at Chaka Ranch
Quad Biking at Lalanasi
Quad Biking at Sirville Lake Elementaita Lodge
Tell us about your experience too. You can become a contributor here to write a blog about your adventures or simply leave a comment below in the comment section.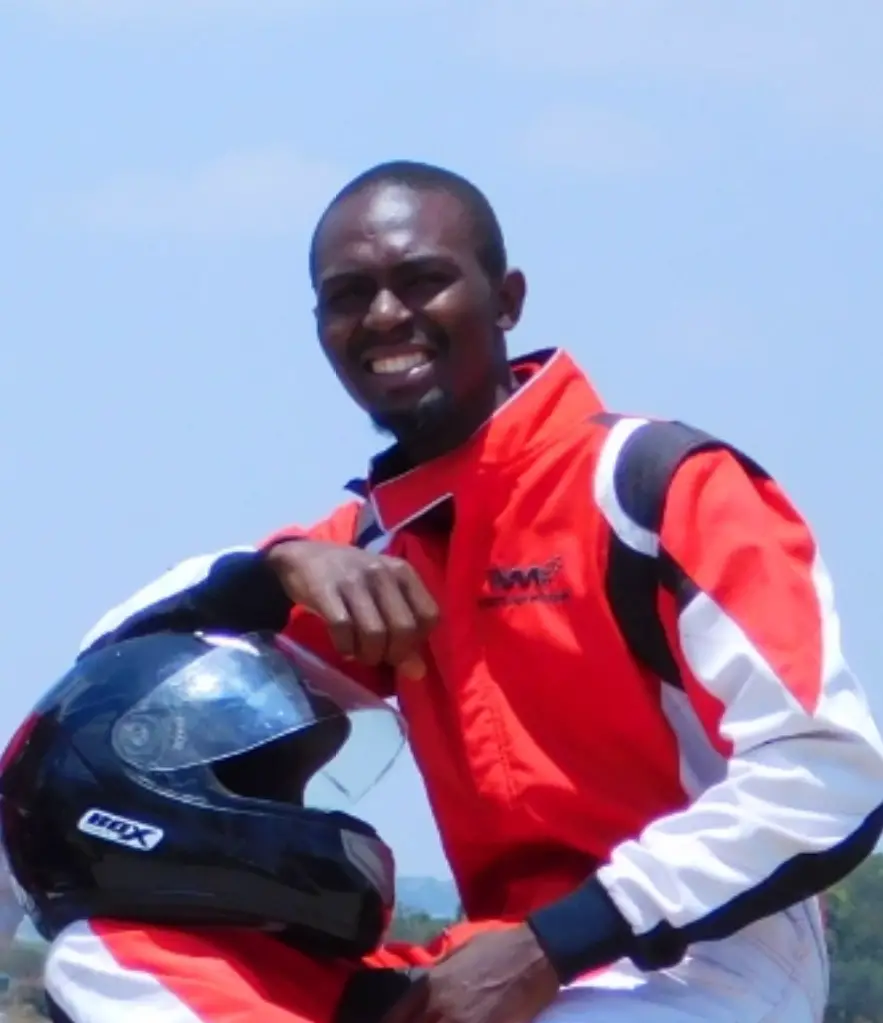 Enock Mogaka
Enock Mogaka is an outdoor enthusiast, thrill-seeker and photography hobbyist who never misses an opportunity to jump on an adventure trip or a one-day adrenaline spree with friends. His inspiration to share experiences with the world, discover destinations from alike-spirited explorers lead to the advent of gallivantme. When he is not out conquering the world, Enock gets lost in discovering the soft world of emerging tech and watching comedy movies.